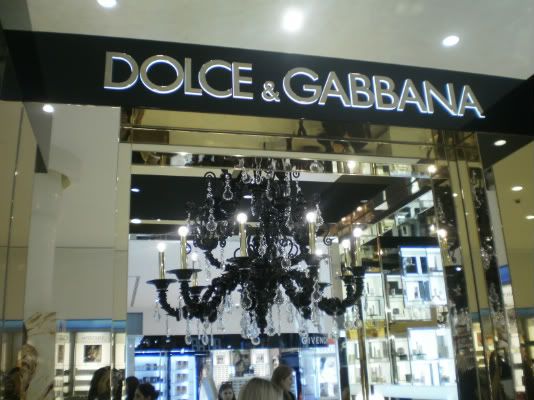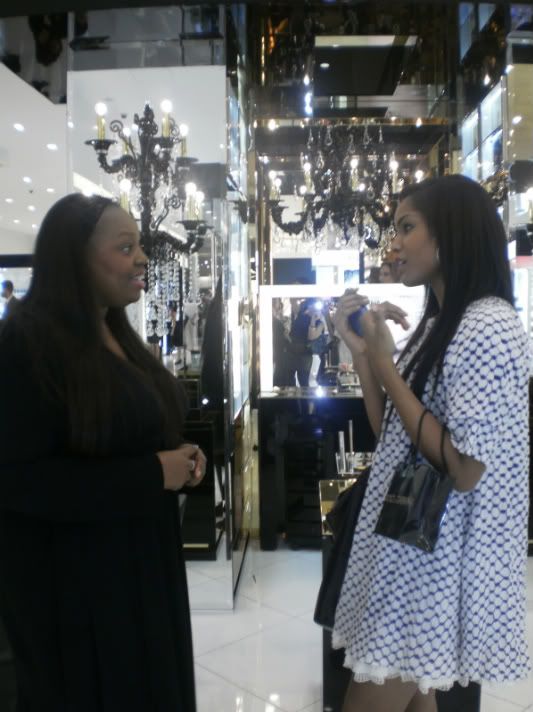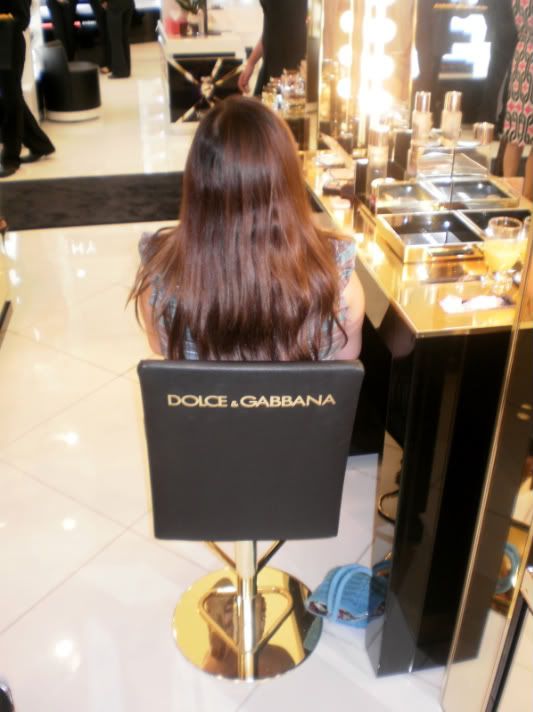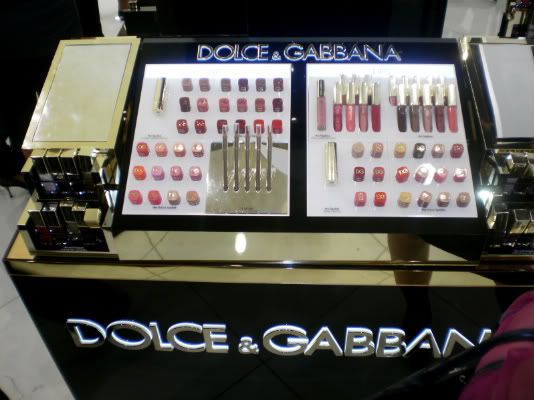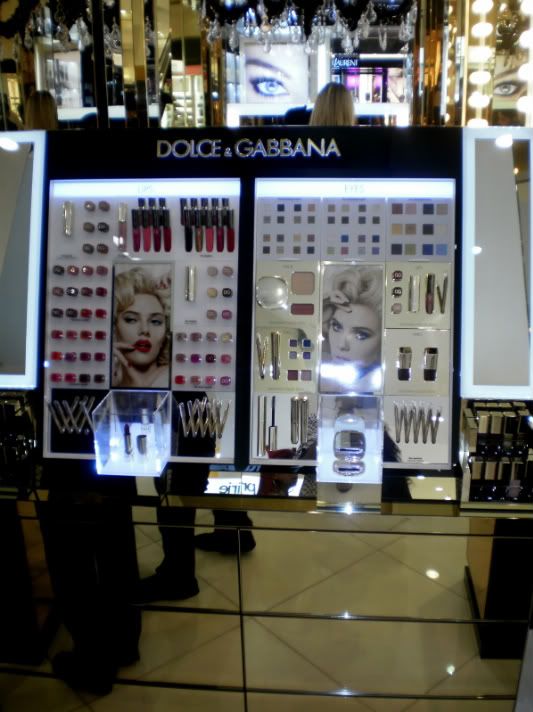 Yesterday, I had the pleasure of attending the launch of Italian designer duo Dolce & Gabbana's luxury make-up line at Paris Gallery, Dubai Mall. It was simply magic! I absolutely loved the different colors of eyeshadows, lipsticks, blushes, and nail lacquers. They also have a range of twelve different color foundations (wet or dry) to match the skin tone of any woman! The names of the products were also brilliantly labeled, with eyeshadows called "Guilty" or "Elegance" and lipsticks named "Drama" and "Devil." And did you know that the Dolce & Gabbana make-up line launched "only" in four countries/six locations around the world, and Dubai is one of them?!...and I dare not forget to mention that the line's packaging has pure metal gold! WOW!

This was definitely one of the best experience of the year thus far for me, as I also had the pleasure of meeting the #1 make-up artist in the world, Miss Pat McGrath (Above is a photo of me and Ms. McGrath chit-chatting.) I have been a fan of hers since the age of twelve! Pat McGrath, who has worked at the Dolce & Gabbana shows for more then 10 years, was instrumental in the development of the line, as she assisted Dolce & Gabbana with the creation of this luxurious make-up.

Domenico Dolce and Stefano Gabbana's inspiration for this new venture is the modern 1050's Hollywood starlet-glamorous and sensual, always with a confident and provocative edge. Without a doubt, they brought a fresh idea to the "make-up" table and have taken the definition of luxury cosmetics to a new level. EXTRODINARY!