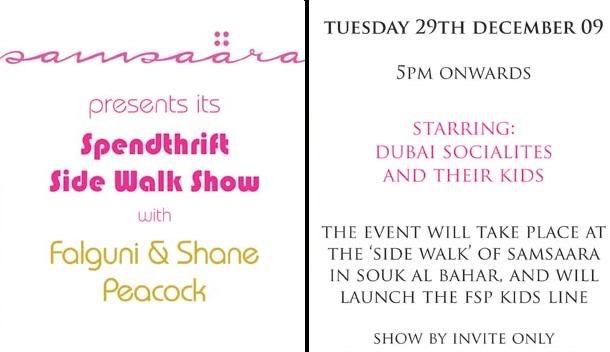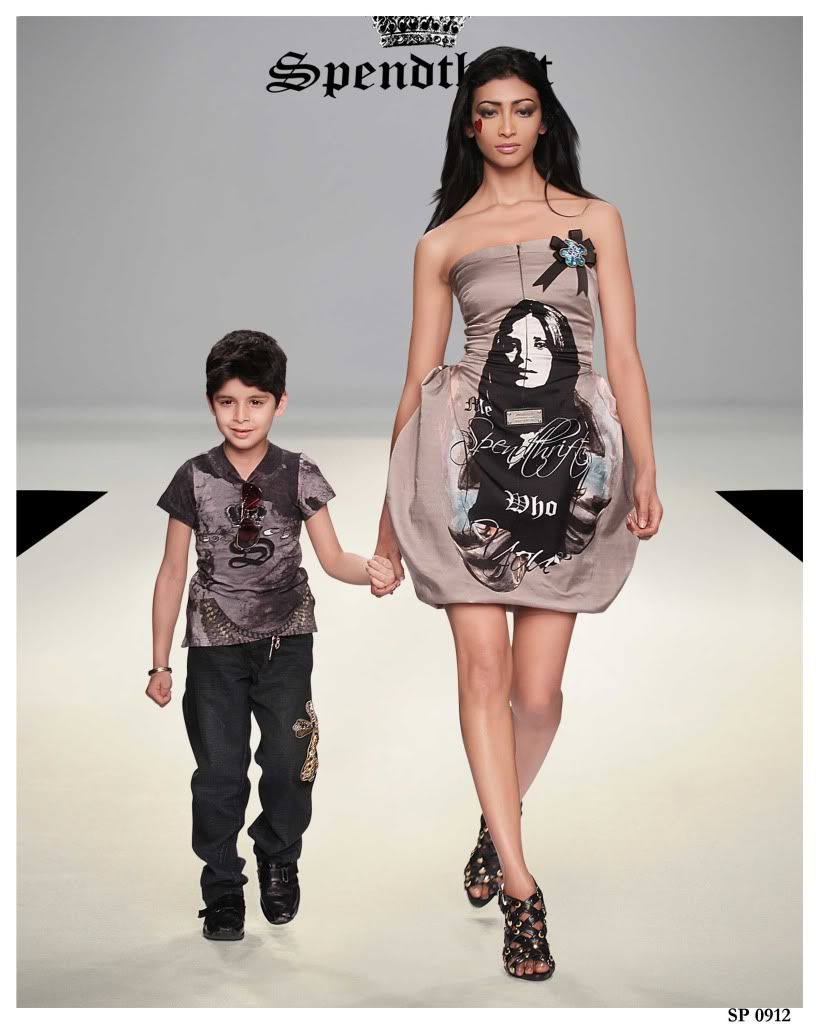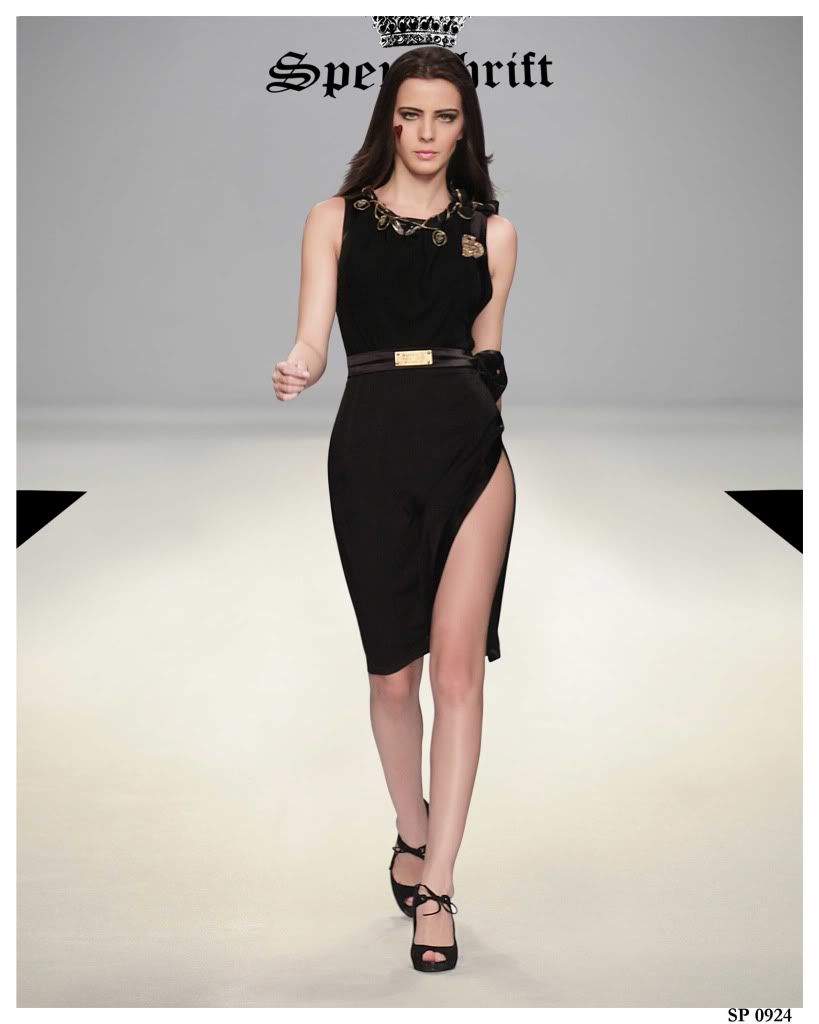 On December 29th, Samsaara Boutique will be presenting the new Spendthrift collection for Women and Children, by designers Falguni & Shane Peacock. Ten of Dubai's cutest kids will walk the runway, hand in hand, with their socialite moms all dressed in Spendthrift!
The new Spendthrift collection is a bold and brash expression which only the Peacock's can pull off; and by adding the kid's collection they are presenting another dimension to their extensive repertoire. Unfortunately for some, this event is by invitation only, but if you happen to be one of the lucky one's to have received an invite to this event…then this is one show you don't want to miss!
I think it's great to see young people getting involved in fashion. What do you think? Well, hope to see you there, at the cutest runway show of the season in Dubai!